March 2022 - Powercapacitor batteries have arrived
Altreonic (ALT) has now reached the milestone of delivering a powercapacitor battery pack in the Multi-Moby project.
The powercapacitor battery cell is a hybrid supercapacitor-battery in a single cell. It offers a high power density, hence a fast-charging capability in combination with many other advantages like safety (no-fire risk), simplicity and robustness (no battery management system required, no active cooling or heating needed), a high depth-of-discharge (96%) and a long cycle life (20000 cycles).
For more details, see here.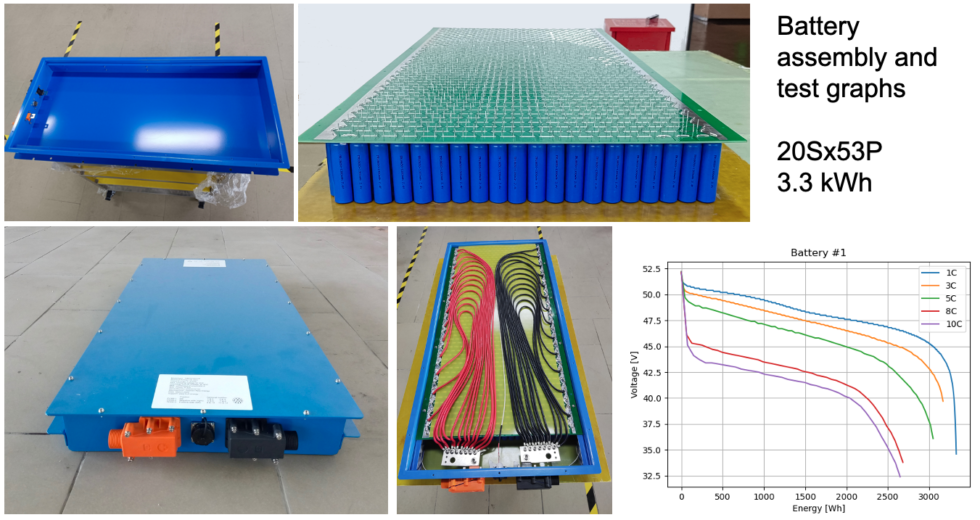 March 2022 - Multi-Moby in the Second i-HeCoBatt webinar
Multi-Moby will be presenting in the "Second i-HeCoBatt Webinar on Innovation and Industrialisation Challenges for Next-Generation EV Components" on 3 March online.
We will show the latest results on pre-emptive vehicle safety controllers, as well as the results from the Multi-moby vehicle crash tests.
The webinar is free to attend. For further details and registration, see here. Visit the Dissemination page to download the slides.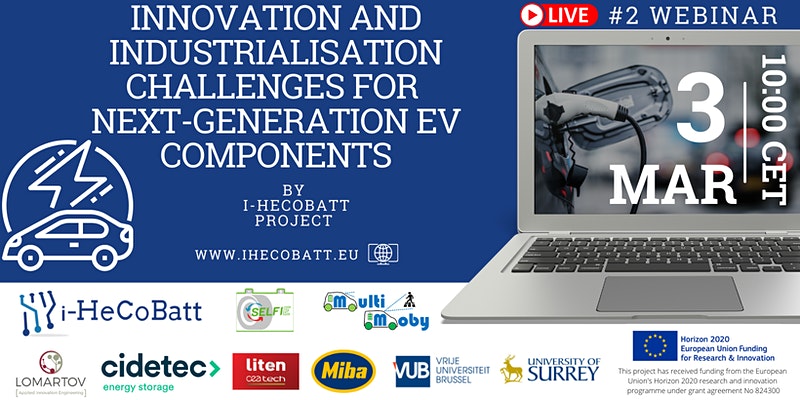 February 2022 - Accepted SAE Technical Paper
A joint paper by members of the E-VOLVE cluster, titled "Towards brand-independent architectures, components and systems for next generation electrified vehicles optimised for the infrastructure" has been accepted in "SAE Technical Papers".
The paper provides a consolidated view of several related European research programs in the E-VOLVE cluster, specifically ACHILES, SYS2WHEEL, EVC1000, CEVOLVER, and Multi-Moby.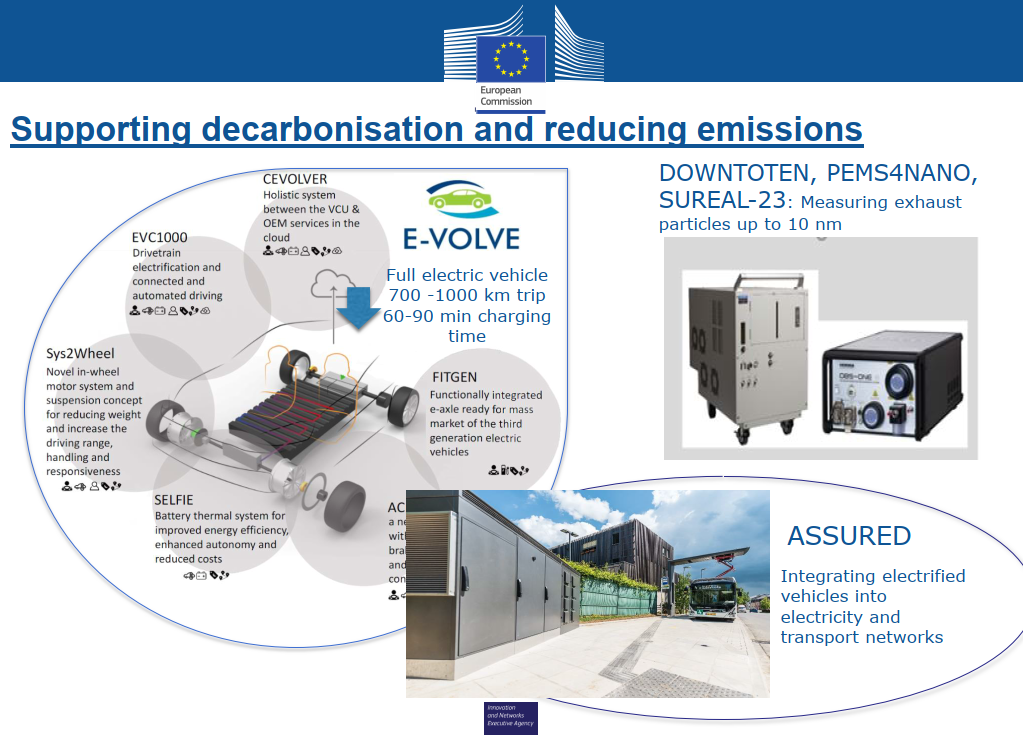 January 2022 - Multi-Moby in the H2020RTR21 event
Multi-Moby will be presenting in the H2020RTR21 conference on 29 March in Brussels.
The H2020RTR21 conference aims at gathering selected H2020 funded projects on road transport areas, to give the attendees an overall picture of the achievements of EU funded R&I, and to identify the next steps needed to reach the overall EU transport policy objectives.
For further details and registration, see here. Visit the Dissemination page to download the slides.

December 2021 - Accepted journal paper
A paper by University of Surrey, titled "Predictive anti-jerk and traction control for V2X connected electric vehicles with central motor and open differential" has been accepted in "IEEE Transactions on Vehicular Technology", which is a quartile 1 journal for automotive engineering.
The paper discusses pre-emptive vehicle controllers based on Nonlinear Model Predictive Control (NMPC), which can increase passenger comfort and reduce wheel slip when the vehicle encounters a low friction patch on the road.
Download here (open-access)

November 2021 - EGVI Project Portfolio
The EGVI Project Portfolio 2018 - 2020 has been published. Multi-Moby is proud to be part of the EGVI (European Green Cars and Green Vehicles Initiative) partnership.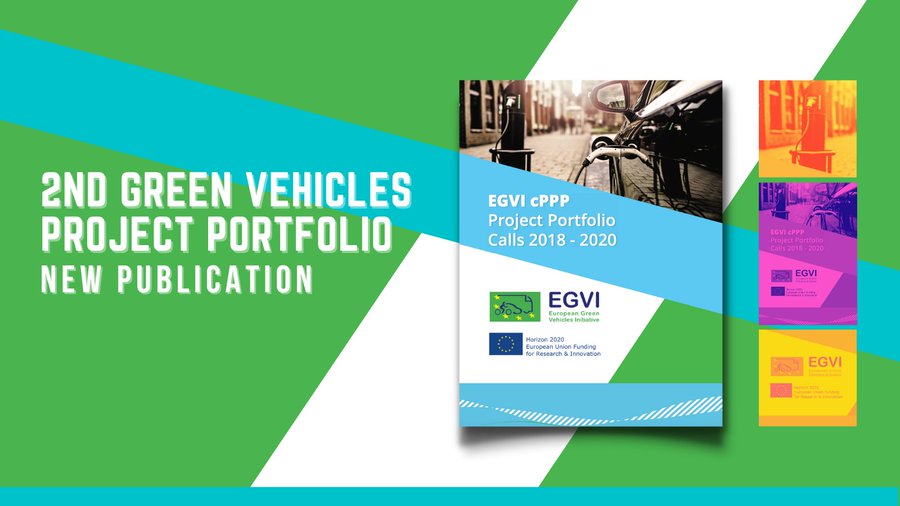 November 2021 - General assembly
The Multi-Moby general assembly was held on 9-10 November 2021, in I-FEVS, Turin, Italy. This was our first face-to-face meeting since the coronavirus pandemic.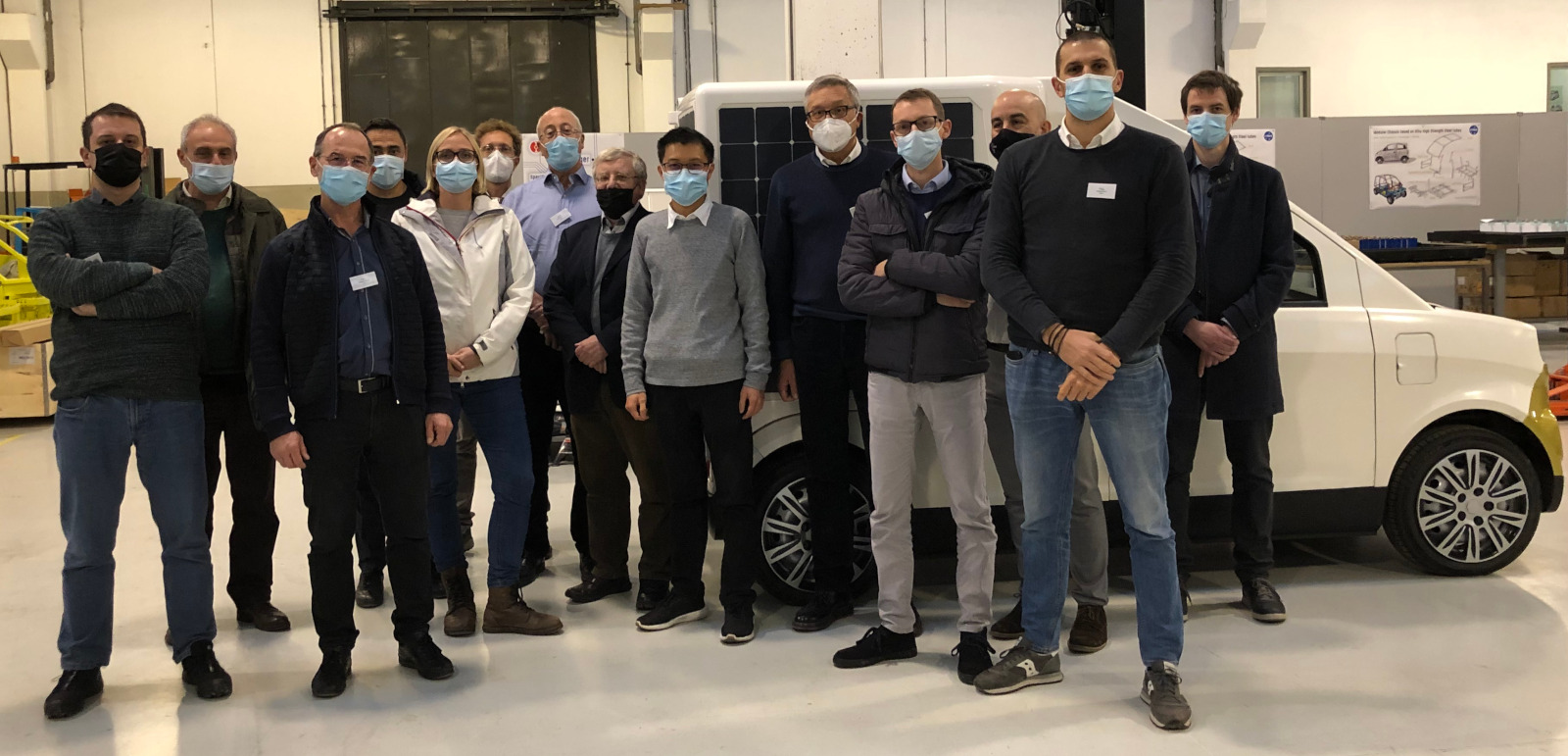 October 2021 - Battery Builder (battery load simulator) is available
Altreonic-Kurt.energy's (ALT) has developed a Battery Builder, which is a battery load simulator for configuring a battery pack before it is actually built. With a load profile and a selected reference battery as input, the Battery Builder can produce the battery load over the given profile and deduct calendar lifetime parameters taking into account the actual load, the temperature profile, and how the battery will be used.
Kurt.energy has released the Battery Builder as an online beta version that registered developers can use to submit their own load profiles. The simulator is accessed through a standard browser.
For more details, see here.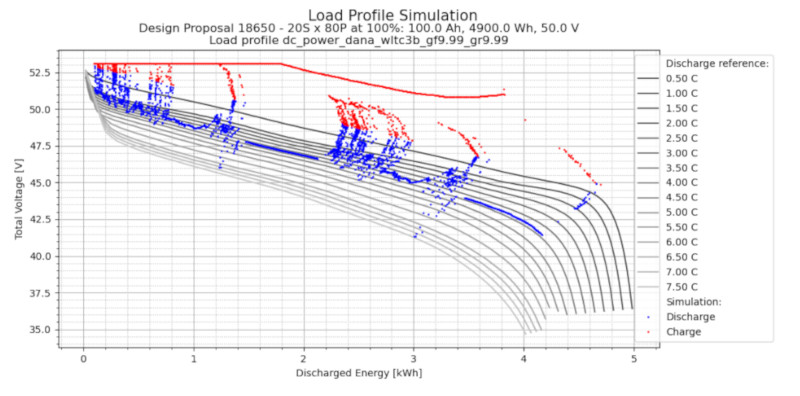 October 2021 - Vehicle testing
The Multi-Moby vehicle testing has started in I-FEVS. This includes testing the vehicle on a rolling bench, as well as a test track as seen in the photo to the right.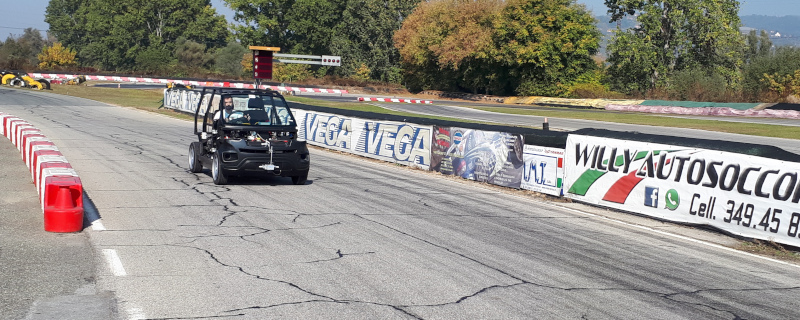 July 2021 - Pre-emptive vehicle stability
A pre-emptive stability control function has been successfully tested on the ZEBRA vehicle by University of Surrey. This involves pre-emptive braking based on nonlinear model predictive control when the speed is too high for an upcoming road curvature.


December 2020 - Project kick-off
The Multi-Moby kick-off meeting took place on 15-16 December 2020. Due to coronavirus pandemic, it was conducted online with a teleconference.